These Xiaomi smartphones will stopped receiving support, check if yours is in the list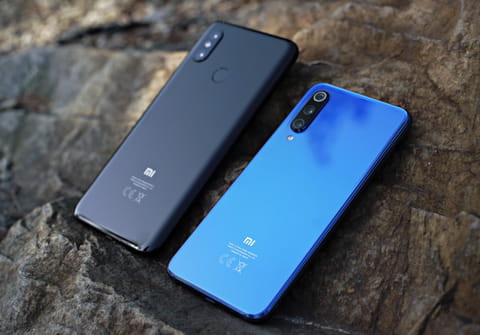 If you have one of these three Xiaomi mobile phones, then your device will not receive the operating system and security updates.
Every month, Xiaomi deprives updates and support for certain models of its smartphones manufactured under the brands Mi, Redmi and POCO. This means that these devices will not receive updates for Xiaomi's MIUI operating system or new Android versions, which includes security updates from Google. The loss of support makes them potentially vulnerable to all sorts of security and privacy threats, which, of course, can not but upset their owners, who are used to relying on updated threat protection and features such as Security Scan or Blocklist.
The official list of Xiaomi smartphones without updates and support is called EOS (end of support), and as new smartphone models and new versions of MIUI are released, more and more old models are included in this list. Therefore, if your phone is not yet on this list, then you can predict, depending on how long ago you bought it, that at some point it will also be on the sad EOS list. There are exceptions that for some time extend the period of support and updates for some models, although this happens extremely rarely.
These are the Xiaomi models that have lost official brand support
And now, a few months after MIUI 14 was released, Xiaomi has announced that the Redmi Note 9, Redmi 9 and POCO M2 that currently run on MIUI 13 based on Android 12 were included in the EOS list, which means that will no longer be able to receive updates and the latest security protection. These gadgets have been some of the brand's most popular smartphones: since 2020, millions of smartphones of these models have been sold in different countries of the world. They're not that old, so the end of the official support may well confuse and frustrate. The current dilemma is whether to continue using them at your own risk or invest money in buying a new mobile phone. Most apps still run fine on these devices, and if you don't mind the lack of security updates, you'll be fine to use them for at least another year or two.
However, this story may not be over yet. There is an encouraging news for those who own Redmi Note 9 smartphones. After adding it to the list, Xiaomi emailed one of the users that it would release an update to MIUI 14 (most likely with Android 13) for this model later this year. This may mean that the company has decided to be more loyal to its customers. It remains unclear whether Redmi 9 running on the same platform will also receive the update to MIUI 14. Therefore, some confusion remains, and we are still waiting for official statements from Xiaomi.