Someone is stealing your WiFi! This is how to find and block a thief...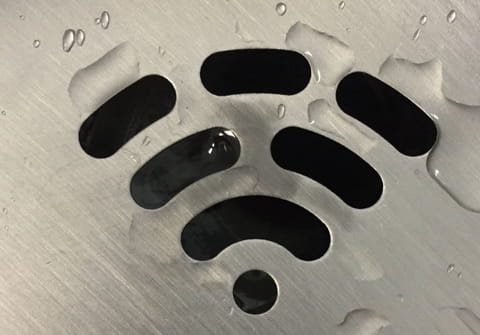 Is your Wi-Fi connection slower than usual even though you're the only one using it? What if someone else managed to connect without your permission? Here's how to find out if someone is connecting to your network and stop them from doing so.
There are an incredibly large number of Wi-Fi networks in the city. In addition to private Wi-Fi networks, businesses, restaurants, hotels, etc. have their own networks. And many of them have little or no security and are open to anyone. Very often, users do not change the name of their network, or even the default password set by the operator. This makes it easy to determine the model of Internet router, and, with certain knowledge and experience, even find out the password.
If you notice that your Wi-Fi connection to the Internet is slower than usual, we advise you to check whether someone else is using your Internet access. After all, you are putting all your personal data at great risk. Indeed, accessing your Wi-Fi network involves not only connecting to the Internet, but potentially to all of your devices connected to that network. These can be computers, tablets, TVs, smartphones, printers, and various connected objects. Until these devices are effectively secured, hackers can not only see them, but also take control of them. Another risk is that thieves could make illegal downloads through your internet subscription and the suspicion would fall on you (as this would be your IP address). So it's best to make sure no one is stealing your access and, if necessary, take immediate action to secure your Wi-Fi network.
How to see who is сonnected to your wireless network?
All network connections, both current and past, are recorded in your wireless router. The best way to detect an intruder is to obtain a list of devices recorded by the router. To see them, you will need to log into your wireless router's web interface on a computer connected to your network. The most common default addresses for routers are 192.168.1.1 and 192.168.0.1. However, different brands and models of routers have their own IP addresses. First, you can also look up your router's IP address at the bottom of the hardware of the router or in the user manual/its manufacturer's web page.
Here we also give you the default IP addresses of some of the most common brands of routers:
Asus: 192.168.1.1, 192.168.2.1, 10.10.1.1
Airlink: 192.168.1.1, 192.168.2.1
Aztech: 192.168.1.1, 192.168.2.1, 192.168.1.254,192.168.254.254
Belkin: 192.168.1.1, 192.168.2.1, 10.0.0.2, 10.1.1.1
Cisco: 192.168.0.30, 192.168.0.50, 10.0.0.1, 10.0.0.2, 192.168.1.1
Dell: 192.168.1.1
D-Link: 192.168.1.1, 192.168.0.1, 192.168.0.10, 192.168.0.101, 192.168.0.30, 192.168.0.50, 192.168.1.254, 192.168.15.1, 192.168.254.254, 10.0.0.1, 10.0.0.2, 10.1.1.1, 10.90.90.90
Linksys: 192.168.1.1, 192.168.0.1, 192.168.1.10, 192.168.1.210, 192.168.1.254, 192.168.1.99, 192.168.15.1, 192.168.16.1, 192.168.2.1
Motorola: 192.168.0.1, 192.168.10.1, 192.168.15.1, 192.168.20.1, 192.168.30.1, 192.168.62.1, 192.168.100.1, 192.168.102.1, 192.168.1.254
TP-Link: 192.168.0.1, 192.168.1.1, 192.168.0.254
US Robotics: 192.168.1.1, 192.168.2.1, 192.168.123.254
Zyxel: 192.168.1.1, 192.168.0.1, 192.168.2.1, 192.168.4.1, 192.168.10.1, 192.168.1.254, 192.168.254.254, 10.0.0.2, 10.0.0.138
ZTE: 192.168.0.1, 192.168.1.1, 192.168.100.100, 192.168.1.254, 192.168.2.1, 192.168.2.254
If you cannot obtain an IP address from the router manufacturer, you may need to check your router's address using the Command Prompt (on a PC) or in the System Preferences (on Mac):
On Windows
Go to the Start menu and type CMD to display the Command Prompt.
Click on it to open it and type ipconfig and press Enter.
You'll find the router IP address in the section "Wireless LAN Adapter Wi-Fi." Besides "Default Gateway" you will see an IP address.
On MacOS
If you have an Apple computer, the method to check your router IP address will be following:
Open System Preferences and click on "Network" icon.
Click your network connection on the left-hand side and click on "Advanced."
Press the TCP/IP tab.
You will find the router's IP address next to the word "Router".
Once you have found out the IP address of your router, open your browser and enter your router's IP address in the address bar. You will be automatically redirected to a page that contains your router information. To access it, enter your username and password. You will be able to see a list of connected devices (this section is usually called "Connected Devices"). Device names are displayed in plain text (for example, iPhone XXX or PC XXXX) and are accompanied by the local IP address (for example, 192.168.1.50) as well as their specific MAC address. Sometimes only the MAC address is displayed, and it is difficult to determine the corresponding device. However, you can still make sure that all connected devices are really yours.
How to block unwanted connections to your Wi-Fi network?
Have you noticed an unfamiliar device on your Wi-Fi network? It could be a thief. You have two ways to counter an uninvited guest.
Change Wi-Fi password
The intruder must have obtained the access key to your Wi-Fi network in one way or another. To prevent a thief from connecting, you can simply change the password in the mailbox settings. Please note that you will subsequently have to enter a new network password on all your devices! Choose WPA2 or WPA-AES encryption with a long password that combines numbers, letters, lowercase letters, uppercase letters, and special characters.
Apply filtering by MAC address
This operation is a little more complicated, but it saves you from having to change the Wi-Fi password on all connected devices. Wireless routers allow you to filter connections using MAC addresses. Therefore, simply designate all the MAC addresses of your devices on the network as authorized ones. The MAC addresses of devices not included in this list will not be able to connect to your network.