Update the Google Play Store app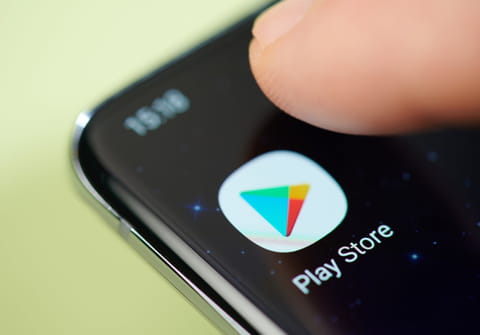 You already know that updating your mobile apps is essential for maintaining security and getting the most out of your device. Android applications are typically updated automatically via the Google Play Store. However, these updates may sometimes fail. Here we explain how to update to the latest version of Play Store App.
How to update Play Store app?
The Play Store app is linked to Google Play, so it is possible your Android device will update it automatically. To confirm this, check if you have the latest version of the app. If you do not and need to update, here is the easiest way to force the update via Google Play.
Open the Google Play app and select Settings from the drop-down menu.
Then, in the Information section you will find the Play Store version option.
Click on it and wait for the system to check if there is an update available. If so, your Android device will install the update automatically.
You should wait until your phone displays the message: Google Play Store is already updated.
What are other alternatives?
If for some reason you have not been able to complete the previous step, there are other ways to update the Play Store.
Open System Settings and search for Applications (this option may appear as 'Manage applications'). Once inside, locate the Google Play Store app. Among the options, you will see Storage. Open it; then select Clear data and Clear cache.
This will reset Google Play to factory settings. This process should allow you to force the app update by following the steps described above.
Do you need more help with google play store? Check out our forum!