How to use Stremio: add-ons, for free, on iPhone, Android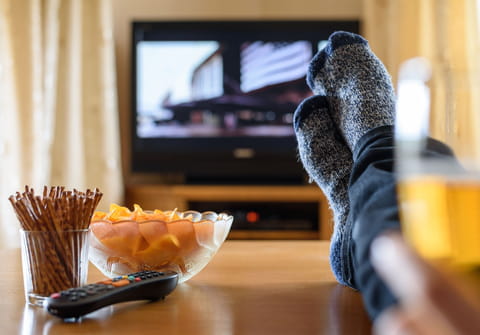 Stremio is a platform for streaming audiovisual productions that has two main functions: to allow viewing free content thanks to the installation of plug-ins and to locate a series, film or program from among all the streaming services available, such as Netflix, HBO, Amazon Prime Video, and others. In this article, we explain how to use Stremio to watch series without paying anything thanks to installing some add-ons quickly and simply.
How to start using Stremio?
If you are using Stremio for the first time, the primary step is to download the program. Go to Stremio official website and select your computer system type. It is available for Mac, Windows and Linux.
If you prefer to use Stremio on your iPhone or Android cell phone, you can download the app here for Android and here for iOS devices.
After that you will have to create an account by entering your name, email and password. After that, you can start using the platform.
What are add-ons?
Stremio add-ons are programs, plugins or add-on modules that complement the services of the platform. These can be, content download software, other platforms to watch TV programs or download series, among others. Some are official programs, for example, the Podcasts service that is also available in-app and guarantees you more security against viruses. Others are unofficial add-ons but that can be very effective, as it's the case with the various platforms for torrent downloads.
To view free content you need to install one or more plug-ins. We explain how to do it later on in this article.
How to select add-ons on Stremio?
When you search for a movie, series or program on Stremio, you will see that if you click on the View button for the selected content, a right sidebar will open showing the viewing options. At the top, you will see the streaming platforms where it is available, usually under a paid subscription although sometimes it presents you with the possibility to rent a specific product without having to pay a whole month's subscription.
Just below you will see the list of complementary platforms that allow you to access that content for free. If nothing appears, it is because you have not yet installed any add-on, and that is why the button that directs you to the add-on page appears below.
At this point, you will be able to follow two strategies:
Install all available add-ons, or at least all that may be relevant to the type of content you're looking for on Stremio.
Install only the essential plug-ins as they are needed for a specific series or program.
With the second option you gain in security because obviously when you install any external plug-in for downloading the content you expose your computer to a certain risk. However, it is limited because you will only see the real options for viewing content if you have the specific plug-in that allows you to do so.
Therefore, to take full advantage of the Stremio components option for viewing free content we recommend that you install a number of components from the beginning.
How to configure your Stremio with all basic plugins?
Go to the Stremio home page and click on the puzzle piece icon.
A new window will open with a list of all available extensions.
Install at least four to eight add-ons.
Scroll down the list, select the most relevant ones and exclude those that seem unnecessary.
If you already know that you are going to watch a lot of sports programs, a lot of music videos or a lot of series, select the corresponding category on the left side menu.
This way you will be able to install all the essential components to search later for the contents you are interested in.
How to install add-ons?
Once you are either on the main list of add-ons or on the list of results by filters of interest, you can install each by clicking on the Install button. You will be prompted for permissions, select Hold and you will quickly see the confirmation that the add-on has been installed.
How to play free content?
Once you have installed the add-on, go to the Stremio home page and in the search bar, type the series, program, movie or podcast you are looking for.
Select the option View and if it's a series, choose a season. At this point, a list will appear on the right side menu with all the free accesses. You will be able to see the file format, size and the number of people using it.
Click on the play button on one of them and you'll see the content open directly in the Stremio player – it's that easy! Viewing unpaid content on this platform is really simple, you have to install one or several plug-ins at a time and enjoy it from there.
Around the same subject
Stremio how to use

Is stremio free

How does stremio work

Stremio > Download - Media centers