LaLiga's persecution against IPTV apps: they want to delete them if you have them installed on your phone!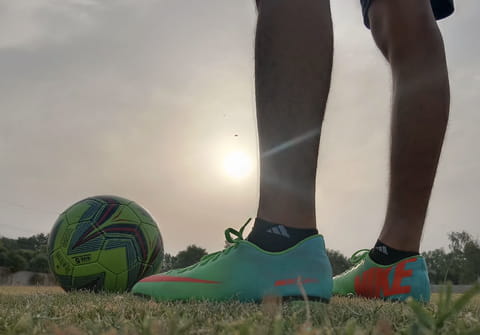 Now, just days into the new season, Spain's LaLiga is proposing a radical solution that would require Google to directly remove pirated ITPV apps from users' phones. Millions of people have downloaded these applications.
What app do you use to stream football matches? Check to see if it has been removed from the Google store
In recent years, Europe's national football leagues have been grappling with the growing problem of piracy football apps. This year, the streaming service DAZN has tried to crack down on illegal broadcasts on social media, and in August Telefonica and the Spanish National Professional Soccer League (LaLiga) were involved in blocking websites with illegal football content in Spain.
According to the president of LaLiga, Javier Tebas, the organization he heads has already achieved the "destruction" of 58 IPTV apps for Android devices that illegally broadcast football games. According to Tebas, the mentioned 58 pirated applications were downloaded by more than four million users around the world. There were approximately 1.1 million users of these apps in Spain alone, and the majority of them, or 800,000 people, used Android smartphones. Javier Tebas did not reveal details about how LaLiga "destroyed" 58 piracy apps. However, they have likely been removed from Google's official apps store. As Tebas noted, after eight years of combating piracy, LaLiga can now reliably detect more than 46,000 IP addresses that are live streaming illegal sporting events around the world.
La Liga is committed to removing IPTV applications from your mobile
However, the Spanish football league does not intend to limit itself to removing applications from the Google Play store. Tebas has come up with a proposal to remove already downloaded applications on Android smartphones, and LaLiga would like Google to carry out this operation. "We are in talks with Google and other platforms to make them discoverable on these mobile phones. If it can be done and it is being done, for example, in relation to crimes such as child pornography, intellectual property, i.e. theft, they will have to do it too," Tebas said. If this measure can be implemented, it will set an important precedent, but it is not so easy to do and these plans will obviously have many opponents.
However, on Android you can install APK files outside the Google Play store. Obviously, it is precisely this circumstance that is responsible for LaLiga's demand to destroy applications directly on users' smartphones. There are also questions about the legal side of this proposal. For example, it might be possible to claim "theft" if it is proven that an illegal broadcast was monetized, but this will be difficult to do in many cases. Additionally, equating illegal sports broadcasts with child pornography may also raise doubts. And lastly, it is not yet clear how exactly Google and other companies could detect this content on users' devices.