Toffee is a modern streaming platform offering a huge catalog of diversified content you can watch for free. Also, as a content creator, you can use Toffee to make money.
What are the key features of Toffee?
Modern: Toffee features a very modern, shiny, nice-looking interface that genuinely offers a pleasant experience.

Big catalog: As you have access to many live-stream TV channels, you can watch and enjoy all kinds of content, including live events, music, series, movies, news, and even content for kids. Moreover, over 100 international and national channels broadcasting worldwide sports events like the FIFA World Cup are available.

Optimized: Toffee has been designed to offer an optimized and buffer-less experience.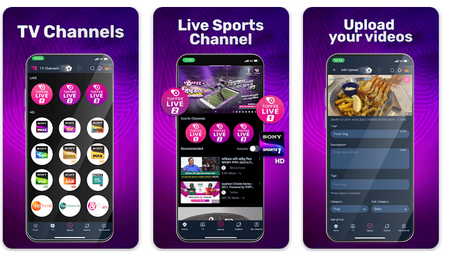 Creator-friendly: Content creators can sign-up on Toffee and develop their exclusive content. As creators will generate traffic, the service will pay them based on the success of their content.

Referral program: To incite new users to try Toffee, the referrer will receive a 512MB bonus and the referred users a 1GB bonus with a validity of 7 days.

Search engine: Content can be searched by category to let you find what you want intuitively.
How to install Toffee on your PC?
We provide you with both the Toffee APK file and the BlueStacks emulator that will allow you to run the application on your PC:
Download and unzip the file containing both the Toffee APK and the BlueStacks emulator files.
Follow the installation instructions you will find in the application file.
Is it free?
Toffee is free to use but contains ads.
Is it safe?
Toffee is considered a safe app. Still, we always recommend you read the privacy policy.