Ibis Paint X is a versatile drawing app that features tons of different tools and brushes, a crazy amount of fonts and materials, and much more. So if you are looking for a simple but full-featured and efficient drawing application, you should give ibis Paint X a try.
What is ibis Paint X?
Ibis Paint X is a drawing and painting program that aims at creating a community of users who share their drawing process through videos. This social application features lots of drawing and painting tools as well as plenty of diversified features with a well-designed interface.
What are the key features of ibis Paint X?
Tons of brushes: You will be able to use over 4500 types of brushes such as crayons, air brushes, oil brushes, dip pens, felt tip pens, digital pens, charcoal brushes, stamps, and many more. In addition, you will easily fine-tune the tool parameters for each of them, including thickness, opacity, angle, and more. Last but not least, the stroke stabilization feature is also included.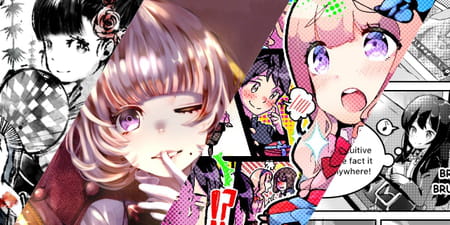 Powerful layer engine: Following the drawing industry standards, ibis Paint X features a powerful layer engine. It allows you to apply changes one layer at a time and name them to keep your work organized. You will be able to bring more details to your creation and fine-tune parameters for each of them, such as opacity, alpha, blending, subtracting, multiplying, or adding. Easily create your masterpiece, layer after layer.
Lots of layer commands: Because layers are a game-changer, you will be able to apply lots of different commands such as layer duplication, horizontal and vertical inversion, rotation, moving, and zooming in/out. There is no limit to your creativity so that you can get the best out of your images.
Clip easily: Thanks to the clipping tools, you will be able to apply clipping masks the way you want to any image and create beautiful compositions.
Huge catalog: Tools are handy, but they need content to bring the best out of them. ibis Paint X comes with over 2700 materials, 800 different fonts, 78 filters, 46 screen tones, and 27 blending modes.
Share your creation: ibis Paint X allows you to record while you're drawing so that you can share them on social networks.
An optimized user experience: Developers have designed the ibis Paint series to provide an optimized and reliable user experience so that you can draw smoothly at up to 60 fps.
Save time, use rulers: ibis Paint X features various rulers to let you focus on what matters most: create. Discover and use rulers such as radial line rulers, and symmetry rulers to save lots of time.
Premium content: Premium content allows you to take advantage of 20GB of cloud storage capacity, prime materials, canvas papers, fonts, tone curve filter, and gradation map filter. You will also use level adjustment filters, color filter replacement, cloud filters, reordering artworks in My Gallery, and no advertisements displayed.
How to install and use ibis Paint X on your PC?
We provide you with both the ibis Paint X APK file and the BlueStacks emulator that will allow you to run the application on your PC. Follow the installation instructions:
First, download and unzip the zip file we provide you at the top of the page; you will get both the emulator .exe file and the ibis Paint X .apk file.
Launch the emulator and configure it to make sure the app will be able to run.
Once it is done, follow the installation instructions bundled in a dedicated file. Many valuable resources are available online, such as the ibis Paint Youtube channel. You will make lots of progress in a short amount of time.
Is it free?
Ibis Paint X is free to use but it does contain ads, several alternatives are available:
A paid version called ibis Paint is also available and is ads-free but does not feature premium content.
A remove ads add-on can also be purchased and provide a similar experience as the ibis Paint version.
If you want to take advantage of premium features and content, you will have to purchase Prime Membership (Monthly / Yearly plan).