What are the security risks of remote work?
As a result of the evolving job market, more people are working from home. While working from home has its advantages, it also has quite a few drawbacks. One of them is that you must pay more attention to the cybersecurity risks faced by you and your company, particularly if you are using a personal computer for work. In this article we'll provide you with several recommendations to stay safe.
What are the risks for working from home?
One major problem is that most companies don't provide their employees with an exclusive laptop or personal computer for work use at home. This results in the use of poorly secured personal computers, which can easily become infected with a virus and give malware access to your company's network.
Additionally, since no one generally monitors employees' PCs, it's more difficult to detect when they have been infected by viruses or malware. This places an increased risk on your personal and company data. Take action and follow our recommended safety guidelines to protect yourself.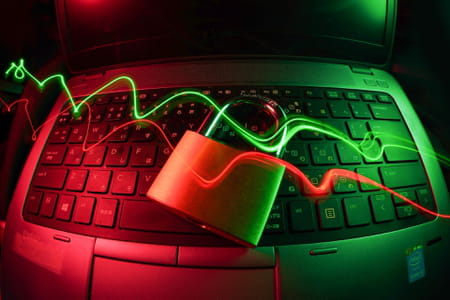 Security tips for working from home
Here are a few things to keep in mind if you are working remotely:
Use a virtual private network (VPN) when accessing the internet. By using a VPN, you can take advantage of an encrypted connection in which your transmitted data is much more secure. Although this might cause a slight slow down, it's particularly recommended when using public WiFi networks.
Use content filters. Filtering allows you to avoid websites that are potentially harmful and could put your company or personal data at risk.
Take advantage of authentication systems of offered. Two-step authentication and other security options will prevent the information from reaching unwanted people.
Basic cybersecurity practices should be upheld at all times. This includes automatic screen lock after inactivity; automatic updates to your antivirus, operating system, and firewall; and paying special attention to suspicious pages and email addresses.
Change your wifi password at home using WPA2 WiFi encryption technology, so that the communication between the devices and the router is encrypted.
Regularly backup sensitive information; ideally stored on an external hard drive. We recommend to disconnect your external hard drive after making the backup.
Use of passwords made up of phrases instead of just words. Even better, use a password manager that allows you to generate difficult and secure security codes.
On PCs with more than one user, create a new user (without administrator privileges) to work in. Avoid mixing your personal use with work use on the same account.
Do not send confidential information to colleagues or bosses to avoid phishing scams, which have become very popular in recent years.