You should try this driver if you are looking for a reliable and safe driver for your Samsung SCX-4521F multipurpose printer. You can use your Samsung SCX-4521F printer in a few steps and print, scan, and copy documents.
What is Samsung SCX-4521F Scanner Driver?
The Samsung SCX-4521F Scanner Driver is the driver used by the multi-purpose Samsung SCX-4521F laser printer able to print, scan, and copy documents. Easy to install and use, it can still produce good-quality documents at a decent speed and offers some connected features.
What are the key features of Samsung SCX-4521F Scanner Driver?
Multifunction: Even though the Samsung SCX-4521F laser printer was released in 2008, it still allows you to print, scan and copy documents at a 20 pages per minute speed and at a resolution of 600*600 dpi.
Storage: The multi-purpose tray can take up to 150 sheets (75g/m 20 lbs), and 50 sheets can be put in the standard storage.
Connected: You can launch print jobs using the standard USB connection protocol and remotely if you are connected to the same network as your printer.
Advanced: It also features an advanced OCR function, ID card copy function, the ability to save toner with a one-touch "Toner save" button, and more.
Toner cartridges: It supports several types of toner cartridges, including Genuine Samsung 119S Black Toner Cartridge (MLT-D119S/SEE laser printer cartridge) 2.1p per page, Black Samsung SCX-4521D3 Toner Cartridge (Replaces Samsung SCX-4521D3/SEE Laser Printer Cartridge) 0.8p per page, and Black Samsung MLT-D119S Toner Cartridge with 1.92p per page.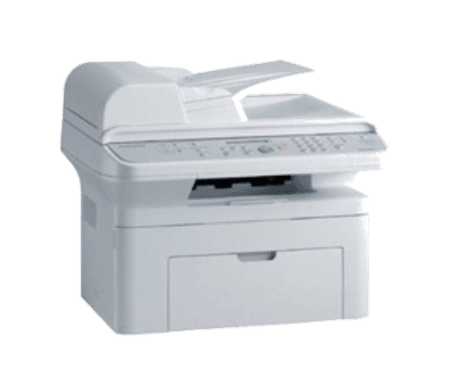 © Samsung
How to install Samsung SCX-4521F Scanner Driver?
Double-click to execute the installation file we provide you.
Follow the driver extraction and installation process.
Reboot your computer.
Your Samsung SCX-4521F is ready to be used.
Is it free?
Yes, it is free of charge.
Is it safe?
It is safe as no malware has been detected in this driver.