Error 0x8007045d: how to fix, install, USB, file transfer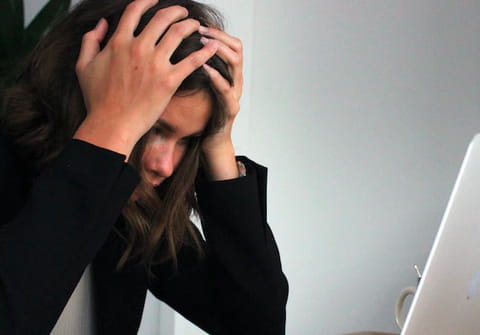 Error 0x8007045d is one of the most common and annoying crashes that can happen when you upgrade your Windows or transfer files. Here we have collected all the most common causes of this error and how to resolve it.
What causes the Error 0x8007045d?
You are updating your operating system or some application, but the process slows down and then the following message appears: "Windows cannot install required files. Make sure all files required for installation are available and restart the installation. Error code: 0x8007045D" (the text of the message may vary depending on the operation being performed).
There can be many reasons for this common error. The PC may not be able to read files due to damaged hardware such as a hard drive, external drive, CD, or corrupted system or program files, a corrupted Windows registry, or even a file that has not completely finished downloading. Since the causes can be very different, several procedures will need to be done to determine the correct treatment.
How to fix Error 0x8007045d
Update your Windows
The very first and obvious action is to update your Windows. Maybe the error lies in corrupted system files. You can upgrade your OS to Windows 11, which contains the latest security fixes. To update, go to Settings, select Update & Security, and then click on Check for Updates. If you have problems updating, you can also be helped by the Windows Update Troubleshooter, a tool that comes with the OS.
If you are installing some applications and an error appears, then they may have been corrupted during the download process or simply not fully loaded. Try downloading them again.
Tip: If you are installing an application or update from an external drive, we recommend that you first copy it to your computer before installing it.
If this does not solve the problem and the same error occurs during the update, then the reason may lie in the drivers, or in your hardware or in external drives that you connected to the PC.
Check for hardware damage
A common cause of an error is physical damage to a part of the hard drive as a result of device drops or shocks. To check your hard drive for damage, you can run Windows' built-in Hardware and Device Troubleshooter. You can find it by going to the Update and security section in Settings. Here, select Troubleshoot > Run the Troubleshooter.
If you have the time and opportunity, and the necessary curiosity, you can move the hard drive to another computer and see if the update will work. If the error still occurs, then the problem is with a damaged hard drive.
Check Drivers
Update your drivers, they may be outdated. You can use the very useful Driver Detective tool, which will scan your device, tell you which drivers need to be updated, and even download and install the latest versions on its own.
Check for problem with external drives or CDs
If you get an error when transferring or loading files from a USB drive, external drive, or CD, just try unplugging it and plugging it back in first. Sometimes the solution can be very simple.
The file transfer problem could be caused by a port issue on your computer. Try connecting the external drive to a different USB port.
Check if the CD or DVD you are working with is dirty or damaged.