Use Android as a drawing pad for PC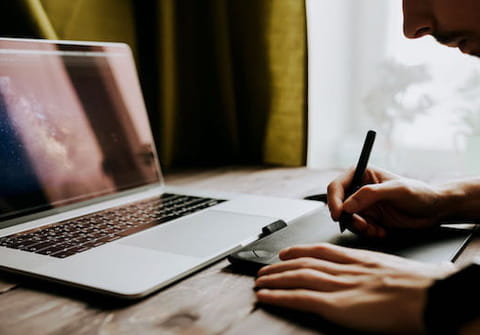 If you're working in the digital design or editing industry, or if you're simply a photography fanatic, having a graphics tablet to draw on your PC or Mac can be very useful. In this article, we'll explain how to transform your Android phone or tablet into a graphics tablet, which is much more precise than a mouse when drawing and performing other actions.
How to convert your Android into a graphics tablet?
Graphics tablets are very powerful accessories, but they're usually quite expensive since professionals mostly use them. Fortunately, there's a free solution if you have an Android device. The first step to turn your Android into a graphics tablet is to install XorgTablet. You can download it for free here. Unfortunately, this app is only available for Linux, and it's not yet available for Windows and Mac. However, installing Linux is not complex. You can click here to learn more about and download Linux.
Once you have installed this app, simply open it and start enjoying your new graphics tablet. Your tablet or phone and PC must be connected via a shared Wi-Fi network. And your phone or tablet must be set as an input device in GIMP or any similar program. Remember that using a pencil will improve the precision of the graphic tablet.
XorgTablet also allows you to use your fingers and pencil on your graphics tablet at the same time!
Do you need more help with android? Check out our forum!