Best free cloud storage services in 2022
Do you have a computer hard drive that's about to burst with tons of information packed inside? Do you want to keep your files safe in case something happens to your computer? Or perhaps even you need to work on projects collaboratively online? In this article we will take you through some of the best programs and platforms for storing your documents, videos, photos and projects in the cloud for free.
How to choose the optimal cloud storage?
Cloud storage has made our work and life much easier. Now you no longer need to write data to bulky CDs, and you can work in a team while being far from each other.

Which cloud storage to choose? There are so many of them. In addition to the space provided and the cost of additional storage, it is important to consider parameters such as ease of synchronization, security, integration with other applications.
Sync.com
Sync.com has become one of the most sought after and secure cloud services thanks to its encryption system: only the owner of the user account has access to the data encryption key. Other useful features of the service include support for Microsoft 365 Apps with the ability to collaborate in a secure environment.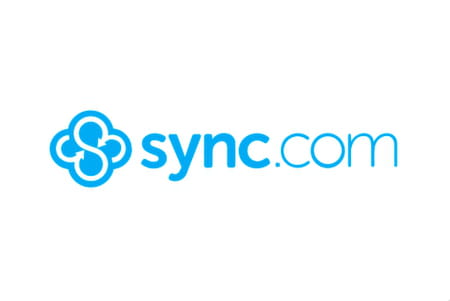 You will get 5GB for free. Payed options are: 2TB for $96/year or $8/month.
Mega
Created by the controversial Kim Dotcom, founder of Megaupload, MEGA is a platform that pays special attention to security, guaranteeing the encryption of your passwords and the files you upload. It is compatible with Windows, Mac OS and Linux in its desktop version and has associated applications for iOS, Android, Windows Phone and Blackberry.
This service offers you an account with 520 GB of free space. It also has messaging features such as video calling, voice calls, email and instant chat, all encrypted end-to-end. Price for additional storage space: 2TB for $122/year. Can be used on unlimited number of devices.
MediaFire
MediaFire offers 10 GB of free space in the cloud, but if you persuade some friends to open an account or recommend the platform on social networks, you can get up to 50 GB without paying a cent.
In addition, MediaFire allows you to share files using download links on either Facebook or Twitter. The app allows you to automatically upload photos or videos recorded with Android devices.
pCloud
The pCloud service offers 10 GB free storage in its cloud, but you can double that space with successful friend recommendations (1 GB per subscription), by sharing links and also by doing a small tutorial (3 GB). pCloud's paid versions are very accessible and there are even 'lifetime' plans.
File upload and synchronization is extremely fast and it also has an encryption function to keep your documents safe. It has desktop versions for Windows, Mac and Linux, as well as mobile applications for iOS and Android. Worth noting, the iPhone version automatically deletes the photos from your phone when uploading them to the cloud, very useful for saving space on the device.
Price for additional storage space: 2TB for $95.88/year ($7.99/month).
IDrive
First of all, IDrive will attract you with its very favorable price. But the advantages of this service do not end there: unlike many cloud services, it has convenient file synchronization and sharing functions and a reliable and convenient online backup system.
iDrive Price: 10GB for free, 5TB for $6.63/month. Unlimited number of devices.
Microsoft OneDrive
Finally, we got to the IT giants, and we'll start with the Microsoft cloud. And of course, OneDrive will be of interest primarily to those who work every day with Word, Excel, Outlook and PowerPoint and other Microsoft 365 applications integrated into the cloud storage. A Microsoft Personal subscription includes 1 TB of OneDrive storage and allows you to install Office on up to five different devices.
Pricing: 5GB free, 1TB for $6.99/month. Number of devices: unlimited.
Google Drive
Google gives you an automatic account on their Google Drive, which provides you with 15GB of space when you create a Gmail account. Included in the 15GB are your emails and their attachments, but not Google Docs, Sheets, Slides, Presentations, and documents that others have shared with you. The space you have left is usually enough to store your documents and photos.
The program creates a folder on your computer which is synchronized with its duplicate version in the cloud. Once created, you can access it from mobile devices with the iOS and Android versions of Drive. You can also open a file from multiple computers simultaneously, so you can work on a document with other people.
Finally, it lets you choose which folders should be synced and which should not and from the app, which files you want to have available offline to work on when you don't have an Internet connection.
Price for additional storage stpahe: 2TB for $99.99/year ($8.33/month).
Apple iCloud
Of course, you can use this storage with a PC, but still, like all Apple products, this storage is intended primarily for owners of the iPhone, iPad and Mac. Absolutely automatically, your files, photos and videos, messages, calendars, contacts and various other data will be saved in iCloud, and you do not need to take special care of anything.
5 GB is provided free of charge, however, the price of additional storage is quite liberal, and there is a Family Sharing subscription. Extra storage cost: 50 GB ($0.99/month), 200 GB ($2.99/month) and 2 TB ($9.99/month).
Which other free storage servers should I consider?
There are many other services apart from those mentioned above, but we wanted to highlight those that give you more storage space for free. Alternatively, if you don't need much storage space or are interested in paying for cloud services, we recommend you look into these platforms:
- Amazon Drive: Gives you 5 GB of unlimited video and photos storage if you are a member of Amazon Prime.
- Dropbox: Offers you just 2 GB of storage, but is easy to use and compatible with virtually all operating systems.
- Internxt: Gives you 10 GB of storage.