Milfy City is an adult video game about a student who has had a horrific experience with one of his teachers. As he tries to recover, he discovers all the world's possibilities and the women he desires. Explore the city, connect with people, and find out what you can do with your new friends.
Plot
You are a teenager who has got mixed up in a terrifying high-school event, and you now regularly visit a therapist to help you recover. As she asks questions, you notice you are not indifferent to her personality and physical traits. While plotting your revenge, you'll romance other characters at school and in the city.
The game offers a very explicit experience, so the more you interact with other characters, the deeper the story will unravel under your feet (and clothes).
Gameplay
Uncover the city's secrets: Venture through the city with a comprehensive map at your fingertips. Dive into vibrant locations, befriend intriguing characters, and perhaps find someone special to share a memorable evening with.
Engage with vivid characters: Every character is more than just a face; they're an opportunity. Start with a captivating line and see where the night takes you. Perhaps you'll share a dance or toast to a new friendship.
Embark on daily adventures: Dive into daily challenges that promise excitement and bountiful rewards. Splurge on chic outfits, unlock fresh locales, or even invest in a sleek car to elevate your city experience.
Seek out rare treasures: Hidden gems are scattered throughout the city. Unlock these exclusive rewards by overcoming various challenges and embracing the spirit of adventure.
Tailor your persona: Personalize your character's look by integrating unique accessories and switching outfits. With a plethora of style choices at your disposal, ensure you're dressed to impress for every occasion, be it a party, gathering, or event.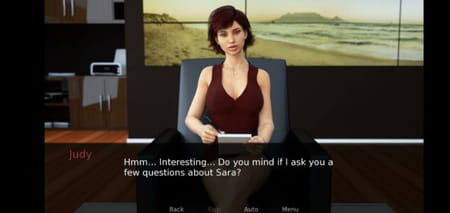 Graphics
While Milfy City might not boast top-tier graphics, the development team has prioritized accurate body depictions, which is why you are here.
Duration and game modes
Although it offers a single-player experience, you can play it solo or with anyone it pleases.
What do the reviews say?
This is a niche game; it all depends on your personal taste, but you must be here for some reason (wink wink).
Age rating
Milfy City is suitable for an adult audience only.