How to turn AirPods into a microphone?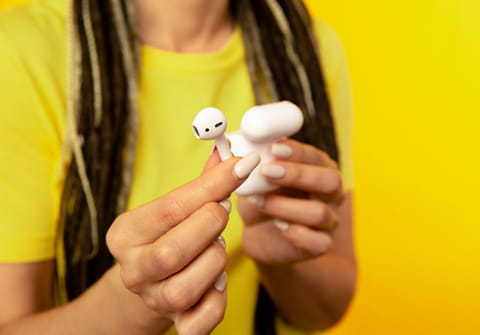 Live Listen is a useful iPhone feature that allows you to record an interesting lecture or an interview and listen to it in live format using your AirPods. This is a particularly handy feature as an accessibility tool for people who have any kind of hearing problem, but also to enable better hearing if, for example, your interlocutor is too far away from you. Here's how to use your AirPods as if they were a microphone that amplifies what you want to hear.
How to use AirPods as a microphone?
The Live Listen option on the new iPhones, iPads or iPods turns the AirPods into a mid-range microphone, amplifying what you're listening to, whether it's a lecture where the speaker is a little far away or just a friend in a noisy room.
To activate live listening, connect your AirPods and follow these steps:
First, go to Settings > Control Center > Customize Controls.
Scroll down to Hearing and add it by clicking on the + icon.
To activate Live Listen, go to the Control Center and tap on the ear icon.
Next, turn on the Live Listen option.
Finally, place your device where you want it to pick up sound, so it can record and play back the sound it is processing and amplifying in your headphones.
Do you need more help with iOS devices? Check out our forum!