UC Browser is a web browser that aims at providing a lightweight but speedy browsing experience.
What is UC Browser?
UC Browser is a smart and easy-to-use web browser developed and owned by UCWeb that features in-house technology. It is data-saving and video-downloading oriented as it provides ways to speed up your navigation while downloading video fast.
What are the key features of UC Browser?
Optimized: Featuring its own data compression process, UC Browser can speed up navigation and make you save lots of data traffic. At the end of the day, the more you browse, the more you will save data.
Fast download: The browser has been designed to make your downloads fast, stable and reliable, as the servers can keep up downloading even if a disconnection occurred. Moreover, you can start watching videos even though they are not fully downloaded.
In-house tech: UC browser features the in-house U4 engine that improves web connection, support, stability, storage management, and overall speed.
Smart windows: Using the small window mode, you can watch videos in separate windows from the webpage you are visiting and keep browsing the web as usual without being interrupted. With just one tap, the video goes into the background.
Incognito mode: Thanks to the incognito mode, you will be able to browse the internet without registering history, cookies, caches, etc.
Night mode: You will no longer experience eye strain thanks to the night mode as you can switch to it whenever you want, and you will read more comfortably at night.
Ad blocker: The browser integrates a built-in ad blocker that is able to block the various types of ads that affect your experience on other browsers. Thanks to it, you will be able to enjoy ad-free web pages.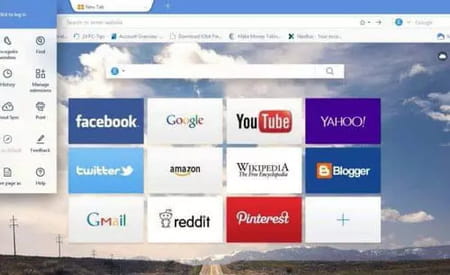 How to use UC Browser?
Once UC Browser is installed, you can start typing what you want to search in the search bar.
Alternatively, you can start downloading and watching videos using the in-house video player.
Is it free?
Yes, UC Browser is totally free to download and use.
Is it safe?
It seems that the UC browser is no longer considered as safe as its competitors as your browsing data may not be fully encrypted, which may result in data leaks. Moreover, you can check the privacy policy.