Top horror PC games for Halloween (2022)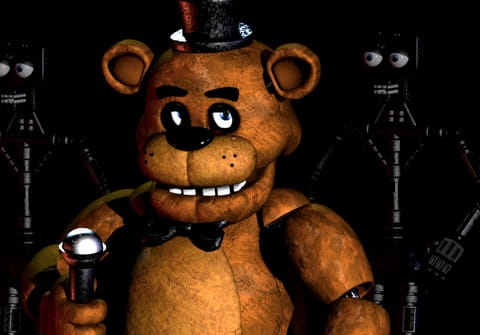 Halloween is coming, and this means that it's time to play some scary computer games, surround yourself with horror scenery, get the spine-tingling creeps, and make sure that you are ready for the upcoming holiday.
Dying Light 2: Stay Human
The sequel fits the Halloween spirit perfectly as much as the first Dying Light. This is a first-person game that you can play with friends and deal with various dangers, zombie threats, monsters, and other challenges together. As you overcome all the obstacles and fears, your character grows more robust and powerful.
Limbo
One of the scariest games on the market, thanks to its splendid dark ambiance and well-developed graphics. The main character, a child, lost somewhere in a parallel world, has to go through several locations, overcome obstacles he encounters on his way and get rid of enemies pursuing him. Along the way, he has to solve riddles and puzzles. It's not such an active game, more an atmospheric one, where you still get goosebumps while hearing weird echoes, eerie footsteps, or even creepy silence.
Five Nights at Freddy's
This terrifying Halloween game challenges your character the most. You have to survive your shifts at a family pizza restaurant. Horrifying animatronics will scare everyone, whatever their age. Watch the cameras, lock doors, and wait for it.
Resident Evil 8
One of the most famous horror franchises is back with Resident Evil: Village (for PC), which came out on May 7th, 2021. This 8th installment of the series follows Ethan and Mia Winters and their daughter Rose in their new home in Romania. However, their new life isn't as perfect as it may look at first, and their past makes its way back to them. Resident Evil 8 is a true survival horror that offers an immersive experience and outstanding characters. Similar to the previous opus of the saga, get ready for surprising confrontations, puzzle-solving, and tension!
Amnesia: The Dark Descent
It is one more episode of the horror Amnesia franchise. In this game, you'll see that our imagination is more powerful than we think, and the monsters humans invent can be so scary that they can haunt you in your nightmares afterwards. Your character will have to hide, look around, and be at the top concentration point to survive this game and unlock all the mysteries.
Little Nightmares
In Little Nightmares, you play as a little girl in a yellow raincoat, who is stuck on a scary vessel called the Maw with lots of weird and even grotesque creatures whose only wish is to gobble everything they see. As you walk by, everything seems huge and dangerous and the stylish game design only enhances the creepy feeling. During the game that can be played in 4-5 hours, you will encounter lots of puzzles, mysteries, and enigmas. Just perfect for Halloween!
World of Horror
World of Horror has a very interesting design: it's made as a tribute to old Macintosh RPGs so if you are a fan of old games and graphics, this one is for you. You have to fight scary monsters, solve puzzles and make decisions that are crucial to developing your game journey. The monsters and frightening creatures are inspired by the work of horror Manga writer Junji Ito, making the game even more mysterious and artistic.
Half-Life: Alyx
Half-Life: Alyx for PC is a new game from the Half-Life universe with a VR experience. Your character is Alyx Vance, and you are the last and only chance for the survival of humanity. You get attacked by creepy and mysterious aliens. Luckily, as the game opens up, you learn more about these creatures and their weaknesses to fight them better. Thanks to VR integration, you can immerse yourself deeply in puzzle-solving, exploring this imaginative world, and visceral combat.
Remothered: Broken Porcelain
The New Broken Porcelain game brings back the well-known Remothered series with new adventures. The main character finds himself in the familiar Ashmann Inn, surrounded by its secrets, powerful stalkers, and hunters trapped in time and the confines of its walls. You will have to solve puzzles, find logical links and be very smart and quick to win the game.
Binding of Isaac: Rebirth
The Binding of Isaac: Rebirth is a 2D top-down roguelike where a boy called Isaac lives peacefully with his mom. However, when his mother starts hearing the voice of God telling her to kill Isaac to prove her devotion, the boy will have to run for his life and confront creepy (and gory) monsters in procedurally generated rooms. Players can unlock 11 playable characters in the game and 23 more characters in the DLCs.
You can purchase, download, and play these games on Steam.
do you have more questions about gaming? check out our forum!