How to clear virtual memory: Windows 10/11, pagefile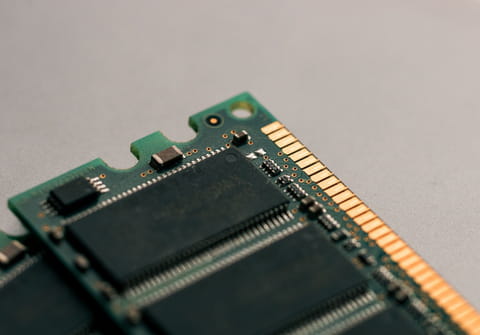 It is important to clean virtual memory of your PC regularly to avoid risk of crash or error message. This article will show you how.
What is virtual memory?
Virtual memory ensures that programs run smoothly. All programs on a PC use random access memory (RAM), but when there isn't enough memory to run a program, Windows temporarily moves information normally stored in RAM to the paging file on the hard drive. The content of this file is called virtual memory. Virtual memory can be found in the file named PageFile.sys.
Why might your system be low on virtual memory?
Usually we use several programs at once, and when there are a lot of them, the computer runs out of RAM and there is little virtual memory left. In addition, the problem with the lack of virtual memory arises due to the fact that sometimes programs do not free memory that they no longer need. You can check the Processes tab in the Task Manager for which program is using excessive memory and try restarting it to make the device run faster.
How to clear your virtual memory?
Here are the steps to take to clear/reset virtual memory on Windows 10/11 (in order to protect yourself in case of possible failures, you can create a backup copy of the registry before this procedure):
Open "run" and type regedit

Search for HKey_Local_Machine/System/Current Control Set/Control/Session Manager/Memory Management
Right click on ClearPageFile At Shutdown and put value to "1"
This will clear your virtual memory each time you shutdown your computer
What other ways are there to increase virtual memory?
You can purchase and install additional RAM on your computer, this will automatically increase its virtual memory capacity.
In addition, as a temporary measure, you can manually increase the virtual memory to the maximum amount that your computer allows. But it is important to understand that a significant increase in virtual memory can lead to the opposite result and slow down programs, so this decision should be approached very carefully. If you still decide to temporarily increase your virtual memory, then you can do it in the following way:
Enter the Settings app and open the System tab, then go to the About section.
Click on Advanced system settings and go to Performance > Settings > Advanced > Virtual memory.
Click on Edit. You will see your virtual memory options. To disable automatic virtual memory management, uncheck "Automatically manage paging file size for all drives". In the Custom Size section, you can set the amount of virtual memory you want. We repeat that this operation must be used with great caution. If you are not an advanced user, these actions can slow down your device even more.
More memory questions? Check out our forum!