Skype webcam not working: how can I fix my camera?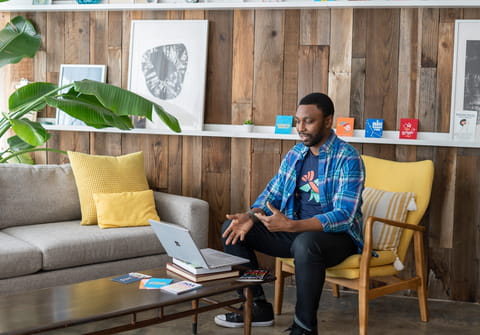 Your web camera doesn't work on Skype and it's interfering with important video calls? Don't worry, it's a common problem. In this article, you will learn why your webcam is not working and how to fix it.
Why isn't the camera working on Skype?
If your web camera doesn't work on Skype, to solve the problem, you have to find the cause first. Below, we'll go through common problems with camera operation that can easily be resolved.
Check the System Requirements
Make sure the device or computer you are using meet the Skype minimum system requirements. If not, update your operating system and restart the computer.
Update Skype
Do you have the latest version of the Skype app? If not, Skype might not detect your webcam. Check the latest Skype version for your operating system and update it.
Check Camera Access
Make sure Skype has permission to use your web camera. To do so, open the app, click on your profile picture and scroll down to Settings.
Next, go to Audio & Video and click on the arrow next to the camera in the top-right corner. Choose the camera that you wish to use on Skype from the drop-down menu.
If you are using Skype for Web, follow the same procedure: go to settings and select the camera. The pop-up window will appear asking you to grant the camera access. Click on Allow.
Other tips
Before using a webcam make sure that your internet connection is not broken and you have a strong Wi-Fi signal.
Close other tabs and apps that can interfere with your call, such as video streaming services, browsers with lots of tabs open or other apps using a webcam.
If you use a laptop, make sure it is not on power-saving mode and connect the charger to get the maximum performance.
If you use an external webcam, make sure it is on.
How to manually set your Skype webcam?
Skype allows you to adjust the settings of your external webcam. For example, you may have noticed that whilst making a video call via Skype, the image from the webcam was too dark or too light. You can modify the brightness and contrast level, etc to suit your preferences and enhance the quality of the video.
To adjust multiple webcam settings open the Skype app and go to Settings > Audio & Video > Webcam Settings. Here you can move the sliders to adjust the brightness level, contrast and more.
Note: Webcam Settings are only available for external web cameras and only on Windows, Mac and Linux computers.
Any more webcam questions? check out our forum!