Change the mouse properties on Windows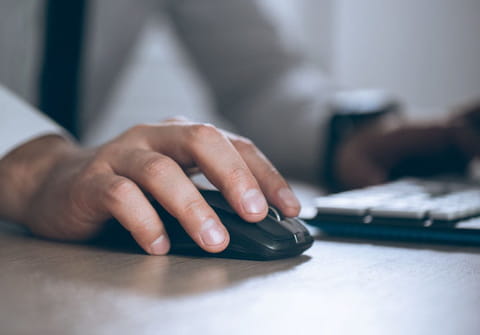 Not everyone knows that you can easily personalize your computer's mouse settings, make the scroll speed faster, swap functions of your mouse, or even make the pointer more visible. Read on to discover how to alter your mouse properties.
How to change the mouse settings?
1) To change your mouse properties, go to Start button > Control Panel.
2) In the search tab type mouse and select the mouse you are using.
3) Now you can adjust its settings:
Click on Buttons to swap the functions of the right and left buttons or enable ClickLock feature for highlighting and dragging and dropping files and texts.

Select OK to save the changes when you are finished.
To change how your mouse pointer works and looks, go to Pointers tab and choose its look from the dropdown menu under Scheme.
You can enhance pointer precision as well as its visibility under the Pointers Options tab.
To adjust the mouse wheel properties, go to Wheel and customize the mouse wheel movement speed, as well as vertical and horizontal scrolling speed.

Press OK when it's done.
Do you need more help with mouse? Check out our forum!