Open a ZIP file on Android: read ZIP, RAR, and TAR files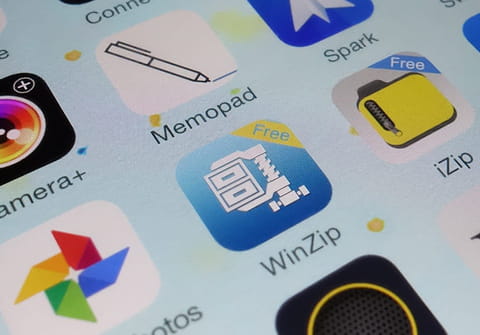 Android smartphones and tablets don't naturally support ZIP, RAR, or TAR formats. Luckily, there are several workarounds and apps that can help with this issue enabling you to read files in these formats.
How to read ZIP, RAR, and TAR files?
Download the Unzip app on your smartphone.
Open the email containing the archive.
Click on Attachments, then Save.
The file will be saved on the memory card of your smartphone in the Download folder.
Launch the Unzip app.
Browse for the downloaded archive file.
Click on the zip file and select Extract files.
If you want to open ZIP files specifically, you can use Files by Google. To do so, you can follow the exact steps above - you have to choose Files instead of the Unzip app.
What are some other apps to open ZIP files free on Android?
WinRAR for Android
WinZip for Android
How to open a password-protected ZIP file in Android?
If you protected a ZIP file with a password but forgot it or you don't know it, you should know that accessing the file is still possible. You will need software that can crack the ZIP password, such as Dual File Manager.
How to open a WhatsApp ZIP file on Android?
Once you download the ZIP file, you can use any of the software mentioned above to unzip it. We recommend using only trusted apps such as Files by Google and WinRAR.
You have more questions about Android? Ask our forum!