Covid travel restrictions: UK, USA, Canada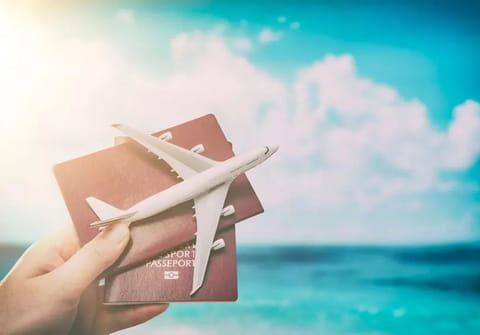 As a result of the pandemic, buying tickets to go on a trip has become a more daunting task than before. It is difficult to track which country or state will close its borders and which new restrictions can be introduced as part of the fight against the pandemic. Read this article to find out which sources and maps you can consult to see the actual info on current travel restrictions.
I'm a U.S. Citizen. Where can I go?
Since COVID-19 cases are declining worldwide, most countries are now open to vaccinated U.S. citizens, and some of them have even eliminated any travel restrictions. If you are planning your summer holidays, don't forget to check the requirements each country has for travelers and follow the updates.
U.S. citizens can now go to Austria, Belgium, Finland, France, Germany, Greenland, Estonia, Cyprus, India, Indonesia, Italy, Kenya, Lebanon, Luxembourg, Monaco, Morocco, Nepal, Netherlands, New Zealand, Portugal, Singapore, South Africa, South Korea, Spain, United Arab Emirates:
with proof of full vaccination or
proof of recovery or
a negative PCR/antigenic test result
U.S. citizens can also go to Hungary, Greece, Denmark, Czech Republic, Croatia, Iceland, Ireland, Israel, Jamaica, Latvia, Lithuania, Mexico, Montenegro, Norway, Poland, Sweden, Switzerland, United Kingdom freely: vaccinated or not, without any tests.
You can check the latest information and restrictions for travel to other countries on the CDC website.
I'm a U.K. Citizen. Where can I go?
Travel requirements for U.K. citizens are pretty much the same as for U.S. citizens. You can travel to European countries, with proof of vaccination, a certificate of recovery, or a negative test result. If you are planning on going to USA or Israel, you need to present your vaccination certificate as well as a recent negative test result. Otherwise, you won't be allowed to enter. If you are going to Australia or New Zealand, you should check their local policies for each state/territory, but most of them let you in freely with a vaccination certificate and negative PCR test results.
Brazil, Argentina, Indonesia, Turkey require to present either a vaccination certificate, or a negative PCR test result.
If going to Venezuela vaccinated or not, either way you need to present a recent negative PCR test. Hong Kong can also let you in without the vaccination proof, though everyone must undergo a PCR test at the airport, and if it's positive, you'll have to quarantine for at least 7 days. Singapore doesn't require a PCR test result if you are vaccinated, though you can not enter the country without a vaccination certificate. If you are going to Japan, you need to present you vaccination certificate and a negative test result. If you are not vaccinated, note that you will have to spend 3 days in quarantine there and then undergo a test. India, Dominican Republic, Croatia, Maldives require neither a vaccination certificate, nor a negative PCR test results, so you can enter freely.
For more information about entry requirements to each specific country, please, check the gov.uk website.
What apps can be useful to see the latest COVID-19 travel requirements?
Google Maps
Google Maps like many other services have just introduced a new feature: COVID-19 related layer. Using it, you can plan your travels around the city, see where you have to wear a mask, and view how many new cases of coronavirus were detected in the city/neighborhood. This option can come in handy if you are heading to another city for work or family reasons and you are not completely aware of the current situation there. To enable the feature, just open your Google Maps app and tap on the layer icon. Then, choose the COVID-19 Info and you will see the topical info on each city/region/country.
Wanderu Interactive Map
Travel booking platform Wanderu also created an interactive travel map of the U.S., Canada, and Europe with 24/7 updated status on COVID-19 and current travel restrictions. Using this map you can find out if you are allowed to travel to a particular state or a country, what you should do upon arrival (test, 14-day self-quarantine or nothing), and even up-to-date national train and bus service itineraries.
United Airlines' Interactive Map
The user-friendly and interactive map of United Airlines is available on the web or via the mobile application. With it, you can learn whether your destination country or state is closed or open if you must pass a COVID test or self-quarantine. You can also use additional filters to find current information on local regulations like mask policies and social distancing rules. To use the map, you must choose your geographic area and click on it to see the local restrictions.
Any more questions? check out our forum!