How to make a Google Maps list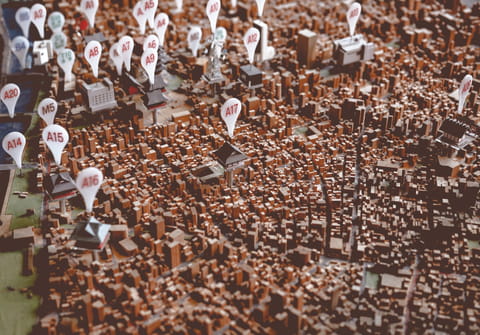 Have you found yourself searching 'best brunch spots in….' or "best bars in..." in Google? Well there is an easier way that involves a simple trick on Google Maps that enables you to record, note and share lists of places you want to remember. In this article we will show you how to use this useful tool to create lists on Google Maps.
How to make a list on Google Maps?
On Google Maps, you can make customised lists, share them with friends and family and even leave them open for group editing if you wish! It is a great way to prepare for trips to new cities and places, prepare for parents and friends visits and to discover great localities in your neighborhood. To get started and create a map list follow these steps:
Open Google Maps and click on a place having performed a search or just selected it on the map. A list of options will pop up below including directions, start etc. Click on Save:
You'll then see the option to either save the location to a preexisting list or you can create a new list:
Once you've selected the preferred list for your location, you will see the option to add a note or write some info. This can be useful if you share your lists with friends for open editing as you can add notes and really personalise them such as 'happy hour thurs+fri til 9pm' or 'best vegan place for your sister':
How to share a Google Map list?
Whenever you want to find your lists to either share or edit them, simply open maps and click on the Saved tab located at the bottom of the screen:
Your lists will appear alongside various options. Click on the 3 dots and you will see the options available to you. Click on Share list.
The option to share the list will open up, and you can decide whether or not you'd like to allow everyone to modify your list or not. Click on Continue.
Once you send your list, all websites and addresses for each location will automatically appear in the recipients' message. This feature takes the stress out of meeting up, saves you time and enables you not only to share favorite locations but also to discover new spots. From gym branches to stores to bars, making and sharing map lists will not only change how you use Google Maps, but it will change how you explore your city.
Need more help with Google services? Check out our Forum!