New AI features in Google apps: Bard, Immersive View, Lens
At the "Live from Paris" event, Google showed its latest implementations of Artificial Intelligence in its products, such as Maps, Lens, and Assistant. Here you will find all the top news to keep up to date with what Google is about today and what it will be like tomorrow.
"Search visually", was the slogan of the presentation held in Paris on February 8, 2023, showing how AI helps our interaction with the visual environment of the search engine and other Google apps.
Immersive View for Google Maps
The Immersive View function, which collects various data and creates virtual 3D models of various points of interest and historical sites around the world in Google Maps, has received a significant expansion. Now it covers not only individual objects but entire cities. London, Los Angeles, New York, San Francisco, and Tokyo are the first ones, with more cities expected to be added in the coming months. We remind you that in addition to virtual tours of attractions, this function provides useful information about these places, such as visitor reviews, changes in visitor intensity, and weather forecasts.
Artificial Intelligence in Google Lens
We also saw a preview of the new Google Lens feature for Android devices' camera app. By double pressing the power button, you can activate various commands this image recognition technology performs using AI.
Electric vehicle charging routes on Google Maps
Electric vehicle owners will also be happy to see some of the new electric vehicle features coming to Google Maps, including the best routes and charging stops.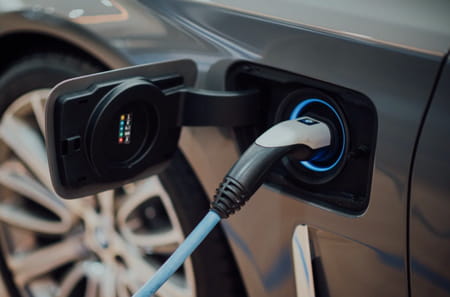 Google Lens and Google Assistant integration
The corporation also announced the combination of the capabilities of Google Lens and Google Assistant. The point is that without leaving photos or videos on third-party websites and apps, it will be possible to search for additional information about the content you see and perform various operations based on these images. For example, Google showed a direct search on a video of the Luxembourg Palace in Paris sent between users on a messaging app. The exact timing of the introduction of this new technological bundle in Google was not announced, limiting itself to the announcement that it will appear in the coming months.
Google multi-search improvements
This year marks the 25th anniversary of the launch of the Google search engine. And right now, the company announced a significant upgrade of the multisearch function. The ability to add a text query to Google Lens search has now been added in all countries where Lens is available and in all languages supported by Google. In other words, it can invoke an almost infinite visual context through a text query. Thus, in particular, you can modify the parameters of objects captured using Lens, for example, by changing their color or shape. The search process becomes more intuitive, creative, and playful.
Bard AI chatbot
Perhaps the most intriguing announcement, especially in the context of Microsoft's launch of a redesigned Bing search engine with artificial intelligence, was a preview of a smart chatbot Bard, integrated into the search engine. With its help, the search engine will more subtly capture what the user is looking for and give more accurate and detailed recommendations. Among other improvements, it was also announced that the Google Translate app design will soon get an update with AR features.
any more questions about google? check out our forum!