What are Netflix Games: list, top games, for iOS, Android
Netflix has a new strategy to keep up with the concurrence (such as Disney+ and HBO Max) and to give a breath of fresh air to the cloud-based entertainment. And the way to do this is through Netflix Games, a new service for mobile devices included in the platform's subscription. Here you will find everything you need to know about games on Netflix.
How do Netflix games work?
Netflix users can enjoy it at no additional cost, unlike other similar services, such as Apple's Arcade platform. To play over 40 games available on the platform, you only need a regular Netflix subscription, an Android or iOS mobile device and an internet connection to download and install the games. You cannot access it from the desktop version. Just like with movies, access to games applies to all devices linked to one account.
How to find games and play?
Go to the Netflix application on your mobile gadget (the application must be updated to the latest version).
Find the "Mobile Games" section on the home screen and click on the "Games" (or "Mobile Games") tab.
Select a game and click Get Game. The Play Store app will open.
Click "Install" and give the game the required permissions. The game will download to your device. Click "Open" and start playing!
You can also search for Netflix games in Google Play and Apps Store.
Devices requirements
Netflix Games is available for Android mobile devices and iPhone, iPad and iPod touch. Required OS versions are:
Android 8.0 or later
iOS/iPadOS 15 or later
Age restrictions
Netflix games is not available for children's profiles. All Netflix games have a maturity rating so you can make informed gameplay choices for yourself and your family.
What does the catalog feature?
It seems that in creating a catalog of games, Netflix sought to take target users who are not actually gamers - this is probably due to the presence of a large number of indie games here that resemble films or are directly related to the content of the platform, such as Stranger Things. Many of the Netflix games are exclusive to the platform. Here you will find our TOP 12 best Netflix games:
Immortality is an adult thriller game in which you have to solve the mystery of the death of a glamorous actress named Marissa Marcel. Your task is to unlock as many frames from films with her participation as possible.
This is the third (after Stranger Things 3: The Game and Stranger Things: 1984) Netflix game based on one of its most popular Original series. In this RPG you will meet the cartoon style characters of the show, whom you will have to collect and increase their level so that they can defeat the monsters.
A colorful game from Runaway Studio in which you search for and grow dozens of different butterflies in a forest.
You play as Stella, a Spiritfarer who transports spirits to the afterlife. You need to be nimble, agile and upgrade your boat in order to pass all the obstacles and take care of your passengers.
In this arcade shooter, you will become the pilot Campbell and fight against General Ramshackle and his Lieutenants of Destiny. Dodge and shoot to save the Resistance!
Desta: The Memories Between is a very unusual rogue-lite strategy game for single players in which you act together with Desta in her dreams, trying to build relationships with her family members and friends. If you fail, you will have to start the game over.
If you've played Krusty Cook-Off, you'll love this new game based on the famous Nickelodeon cartoon. Explore the expanded universe of the game with Spongebob, Mr. Krabs, Squidward and Patrick, develop their fast food restaurant, build a career as a manager and cook craburgers, pancakes and other delicious dishes.
In this simple but engaging mini-game, which has received very good reviews, you move a small green creature that runs and jumps and eliminates monsters in the way.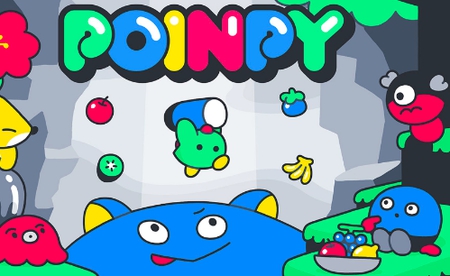 Another cooking mobile game with single and multiplayer modes: compete against your friends in time to bake the best cake, or prove yourself the best chef without stress! The creators of the game promise to periodically add new types of cakes to it.
A strategy game where your mission is to assemble a team and fight against aliens for the survival of your planet.
Before Your Eyes is an award-winning indie adventure game that uses eye-tracking technology to advance the game every time you blink. Here we also deal with the afterlife and memories: the hero of the game, Benjamin Breen, surveys his life in a series of flashbacks.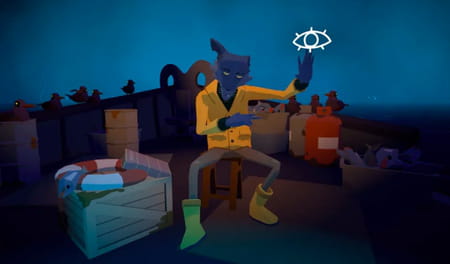 An adventure game where you find, hatch and raise baby dragons with a magic potion and other level-up items.
do you have more questions about video gaming? check out our forum!