Best free Word Processors: student, Mac, PC
Licensed by Microsoft, Word is usually included in Microsoft Office Suite, which also includes desktop applications Microsoft Excel and Microsoft PowerPoint. However this software can come at a high price. Luckily, there are a number of free alternatives. This article will walk you through the best free word processors.
How to download the full version of Microsoft Word for free?
If you have purchased the software in a store or online, you simply have to enter your product key after reinstalling the program to gain access to its functions. Otherwise, you must use your computer's partitions or the restore option, available either via CD/DVD or directly on the computer. Doing so will give you access to the full version of the Word as well as the Word web app on OneDrive.
However, you may also download a trial version online. To earn access to them, all you need to do is enter your Microsoft or Outlook login information. You can choose between trying the Home and Students, Professional, and Small Business versions.
How to use Office Online (Word Web App) for free on OneDrive?
If you would like to avoid downloading a trial or paid version of Word, you can always use the software online. Using OneDrive, which you can access using your Microsoft or Outlook login information, you can benefit from limited Word features, as well as those of Excel, PowerPoint, and OneNote.
How to open .DOC files without Microsoft Word?
If you'd like to read a file in Word format (.doc), we recommend using the Word Viewer tool. This Microsoft application can be used to open and print Word files, though it does not allow you to make any modifications.
What are the alternatives to Microsoft Word?
Here is a list of some free alternatives to Microsoft Word.
OpenOffice.org
OpenOffice is the main open source alternative to Microsoft Office. This open source application is free to use and is compatible with Windows, Mac OS X, and Linux systems. Here are some of the advantages of this suite: it's simple and effective, similar to that of Microsoft Word, it has support for hyphenation (cutting end of line), an interaction between software suites is made possible and most of all the community is very reactive.
LibreOffice
LibreOffice is а free and open source office suite that also includes applications for word processing, spreadsheets, presentations, databases, and formula editing. This package is regularly updated and is compatible with MS Windows, macOS, Linux, FreeBSD, NetBSD, Haiku, Solaris and AmigaOS. It has a large number of features and tools, including export to PDF.
WPS Office
WPS Office is another convenient application for working with texts stored in the service's cloud storage. You get 1 GB cloud account for free. This service is compatible with Windows, macOS, Linux, iOS and Android. Apart from the standard text editing functions, WPS Office also has PDF editing functions. In addition to a text editor, it offers tools for working with presentations and spreadsheets. Another benefit of this service is the multiple templates and sync that allows your team members to track changes and set editing permissions.
Google Docs
Google Docs is a free word processor included with G-suite applications that allows you to convert Word documents to Google Docs. While working in this online service, you can share documents with colleagues using Google Drive. It has basic functions for editing text documents. With it, you can also add comments and assign actions, use user mentions to link them together, and link events to documents.
Dropbox Paper
Dropbox Paper is also a document co-editing service. It was created by Dropbox and is available as a web app, as well as mobile app versions for Android and iOS. It's a great tool for teamwork: it offers features for assigning tasks, creating comments, editing attribution, showing change history, and much more. It also has great support for multimedia files. The only drawback is not such a large set of standard editing functions as competitors' programs, as well as the lack of a fixed formatting panel.
AbiWord
AbiWord is an easy and free Word processing software created by a worldwide group of volunteers. It works on GNU/Linux systems with GNOME, macOS, Microsoft Windows and others. It supports basic editing functions of Word documents.
Calligra
Calligra is an integrated office suite that includes the Word processing application Calligra Words. This free application has a user-friendly environment and is very easy to use. It contains a Word editor, as well as a spreadsheets and presentations apps, eBook authoring application and other interesting tools.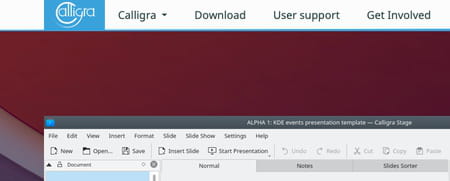 Jarte Word Processor
Jarte is a powerful word processor that is completely free to use, based on the WordPad engine. It is compatible with Windows operating systems.
Ability Write
The Ability Office Suite comes with a number of components, including Write, Spreadsheet, Database, Photopaint, Presentation, and Photoalbum. You may choose to install all components or select from the available applications. Ability Office Suite is compatible with Windows and is available as a trial.

Do you need more help with Microsoft Word? Check out our forum!