Translate text messages with Google Translate on Android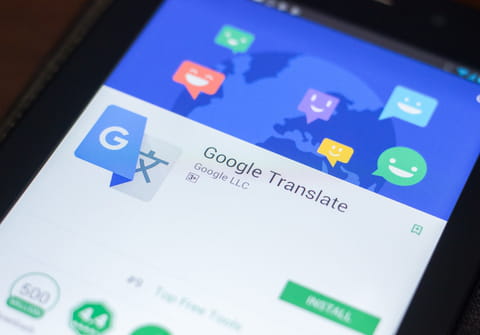 Google Translate is a useful app which not only allows translating phrases in the app but also to use the feature in all of the apps installed on your Android phone. Read on to learn how to translate SMS messages using Google Translate for Android.
How to translate SMS with Google Translate?
Luckily, all the apps on Android devices have the new built-in option: Tap to Translate. It's a feature that lets you translate any phrase through Google Translate within other apps, such as WhatsApp, Facebook Messenger, Viber and others.
To translate your SMS, install the Google Translate application on your Android phone or update it if you already have it installed.
Then, open the app and tap on the Menu (three horizontal lines) icon.
Choose Settings > Tap to Translate and enable the option. You can also choose your preferred languages below.
Then, go to your SMS messages, highlight the text you'd like to translate and when the blue Google Translate icon appears, tap on it to quickly get the translation.
What are other apps to translate SMS?
If you don't like Google Translate, you can also use other apps to translate your SMS messages quickly.
Translate SMS is a handy and free app that can translate your messages into more than 40 languages. You can also use the pronounce feature to learn how to talk in a foreign language and improve your skills.
Chat Translator Keyboard is also a helpful app that can be built-in into your SMS messenger and other instant messaging keyboards. It supports more than 6500 languages and has a user-friendly interface. To translate an SMS you need to tap once on the message.
Need more help with Google? Check out our Forum!