Format computer: Windows 7, without CD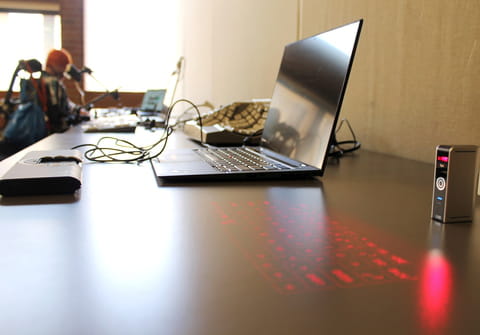 In some cases, formatting your PC may be the last resort to remove viruses that can not be eradicated with existing antivirus programs. After reformatting, you can reinstall the operating system and your computer often behaves like new. If your computer has Windows 7, you don't need to be a computer expert to reformat it. This tutorial will walk you through a fairly simple process.
N.B. Before formatting your PC, we recommend that you perform a backup of your data, since the reformatting process will permanently erase all information from the hard disk. You can back up your information onto a DVD, a USB key, or an external hard drive.
How to reformat and clean install Windows 7 on your PC?
Restart your PC, and press F5, F8, F10, F11, F12, and Del to access the BIOS. This information normally appears on the first screen when you turn on your PC, depending on your motherboard model.

In the BIOS, choose the Standard CMOS Setup option, look for First Boot Device, and select CD/DVD, so that your PC boots from the Windows 7 DVD.
Press the ESC key on your keyboard to exit the menu, then F10 to exit and save the changes made in the BIOS. Once you confirm, by selecting Yes, the computer will restart. This operation allows you to first load the installation DVD instead of the operating system installed on the hard drive when your computer restarts.
Now, insert the Windows 7 DVD into the DVD player and wait for it to read. When you receive a prompt to press any key to boot from the CD or DVD, do so and wait.
After this, you will see the introduction of Windows 7 on the screen and a prompt asking you to select your preferred language, time format, currency, and keyboard language. Once you have done so, click Next and click the Install Now button. Accept the license agreement by checking the respective box and clicking Next.
On the next screen, select Custom (advanced), which allows you to perform a clean installation of the operating system. You will see the partitions that are available from your previous operating system. Select Drive C, and click Format. Do the same with the other partitions if you have them.
After formatting your entire hard drive, go to Drive C, where you will install Windows 7, and click Next. Your computer will let you know that the program is being installed.
After you have finished copying the files and installing the features and upgrades, you will be prompted to name the primary user and system. Next, you must choose a password and a clue to help you remember it. You also have the option to leave these spaces blank if you do not want to use a password to access the operating system.
In the next window, enter your Windows 7 serial number. After entering the serial number, click Next and select the recommended settings. Finally, select a type of network (work or public home).
Once you've done all of that, your desktop will show you the Windows 7 welcome screen.
Any more Windows 7 questions? Check out our forum!