Reset Windows 10/11 password: via cmd, without logging in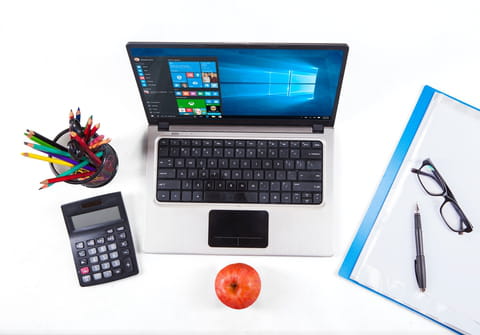 Sometimes you can easily forget your local password, especially, when you log in to your Windows PC automatically. If you have to type in your password, and you have forgotten it, don't worry. There is a way to reset your key and change your Windows password.
How to reset Windows 10/11 password using security questions?
If you use Windows 7, Windows 8, Windows 11 or Windows 10, version 1803 and beyond, the procedure is quite simple and does not require being logged in. Follow these steps:
1. After you have entered an incorrect password, click on the Reset password link.
2. Answer the security questions to ensure it's you and not an intruder trying to get into your Windows account.
3. If everything is correct, you can enter and sign in with a new password.
If you clicked on the Reset Password link and the security questions didn't appear, it could be because your device name matches your local user account name. You need to change your computer's name. To do this, right-click "Start" > "System" > "Device Specifications". Here you will find the current name of your computer and you can change it.
N.B. If you use Windows 10 before version 1803, then there are no security questions, so you'll have to reset your Windows to factory settings (see the instructions below).
How to reset Windows 10 password with command prompt?
Another option to reset your Windows 10 password is to use the command prompt.
1. Login to your Windows PC with an admin account and click on the Start button.
2. Type cmd in the search tab and open the program.
3. In the new CMD window type net user username password and press Enter. The user account's password will be replaced with a new one that you type next. Type net user [your name] [your password], hit Enter and your account's password will be changed to the one you just typed.
How to factory reset Windows 10 without password?
If you forgot your local Windows password and you used Windows 10 before version 1803, that means that you will have to reset your device to remove the old password and install a new one. This will permanently delete your data, programs, and settings. Although, if you backed up your data, then you will be able to restore it.
To reset your Windows computer, follow these steps:
1. Press the Shift key and the Power button, then select Restart in the lower right corner of your screen.
2. On the next Choose an option screen, select Troubleshoot > Reset this PC.
3. Then, choose Remove everything, and you are done.
Now, your Windows computer will be reset to factory settings, and you'll be able to choose a new password. The same steps will work if you use Windows 7 or 8.
How to remove Windows 10 password?
If you'd like to bypass Windows 10 password login each time you turn on your PC, you can simply remove your password.
1. Go to your PC's Settings menu, and navigate to Accounts.
2. Go to Sign-in options and click on Change under Password tab.
3. Type in your current password and click Next.
4. On a new page don't type anything and leave the password tabs blank. Then click Next > Finish.
Congratulations! From now on you don't have a local Windows PC password.
any more questions about windows 10? check out our forum!