How to message yourself on WhatsApp: Android, iPhone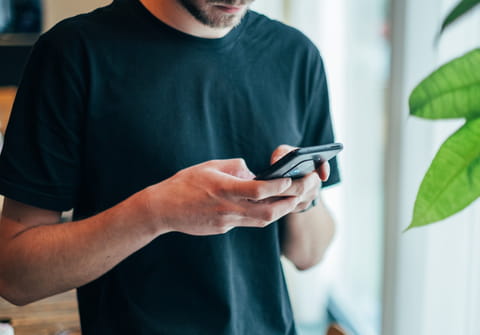 WhatsApp is rolling out Message Yourself, a new feature that allows you to write messages to yourself on WhatsApp. This might seem like an odd feature, however there are actually several benefits, for example leaving yourself voice memo's, to-do lists, saving photos and more. This article will look at the key features of WhatsApp Message Yourself.
What are the features of WhatsApp Message Yourself?
Having a WhatsApp chat in which only you, as the transmitter and receiver of the messages, are present may seem silly. However, this feature has many advantages, among which are:
Taking notes: With this trick, you can write down your shopping list, that great series recommendation from a friend or quotes from the book you appreciate so much. All this information can be recorded in a chat that only you can see (from WhatsApp on your phone or from your PC) and you can easily locate it with the Search option of this app. Write shopping lists, interesting links, videos, photos, reminders, appointments and other important information.
Save information in the cloud: This trick also allows you to save all kinds of files and data, from videos and voice notes to boarding passes and locations you want to remember. The important thing is that you have to make sure that you forwarded what you wanted to save to your WhatsApp conversation with yourself as if it were a personal and easily accessible virtual memory or cloud.
You can pin a message to the top of the list so that you don't forget about it.
How to use WhatsApp Message Yourself?
The Message Yourself function allows you to communicate with yourself with a simple touch of your finger. Just start a new conversation and, when the contact list appears, select your own profile, which appears at the very top. A completely encrypted discussion then opens. To take advantage of this option, you must have at least version 22.23.74 on iOS or version 2.22.23.77 on Android of WhatsApp. Don't panic if they haven't arrived yet since Meta is currently rolling out the feature to all of these users. They should therefore arrive in the coming weeks.
How to message yourself on WhatsApp without Message Yourself?
Up until the release of WhatsApp's dedicated Message Yourself feature it was nonetheless possible to send yourself messages using a trick. Until Message Yourself is fully rolled out, you may still need to use the trick in order to message yourself. This feature works in all versions of WhatsApp (iPhone, Android, Desktop). Now that everything is ready, just follow these simple steps:
Add your phone number to your address book: follow the same procedure as when you add a new person to your phone book, but enter your name and phone number.
Open WhatsApp and create a new group. To do so, click on the drop-down menu at the top right and select New Group).
Select your phone number and a friend's number to be deleted later: you will be the only active contact in that new group (WhatsApp does not allow you to create a group from scratch, so the first time you must put someone else in it before you can expel them).
Give your group a name (for example, you can put 'Personal notes', 'My assignments and notes' or any other title you can think of).
Make sure you expel the friend you put in so you can create your WhatsApp group with yourself.
It's that easy! You can now send messages to yourself on WhatsApp, as many times as you want, and then access that information from your phone or through your computer.
Note: Now that you have a conversation with yourself on WhatsApp, we recommend that you pin it to the top of your chats so that you can find it quickly and easily whenever you need to.
Need more help with WhatsApp? Look at our forum!