Fix reversed Caps Lock key: on Windows, Mac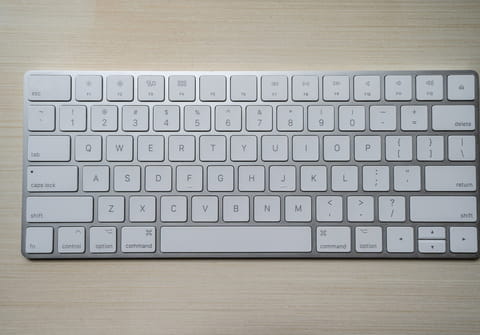 Are you finding that the Caps Lock function of your keyboard has been reversed, and instead of typing a capital letter when engaged, instead it produces lower case letters? Luckily, this problem can be fixed easily, and in this article we will show you several possible solutions.
How to fix reversed Caps Lock button on Windows via Microsoft Word?
Go into Microsoft Word and type "tHANKS"
It will autocorrect it back to "Thanks"
Your keyboard should now be in sync with your monitor.
How to fix reversed Caps Lock using Control Panel on Windows PC?
Check that the shift keys didn't get stuck.
Click on Start > Control Panel > Ease of Access > Ease of Access Centre > Make the keyboard easier to use.
Under "Make it easier to type," uncheck all the options and click OK.
How to fix reversed Caps Lock via a shortcut on Windows?
The Caps Lock function can also be reversed by pressing Ctrl+Shift+Caps Lock. You can revert it to normal by pressing this combination of keys again.
How to fix reversed Caps Lock key with Shift key on Windows?
As the problem can occur when the keyboard has been unplugged with Caps Lock on, you can reverse this by pressing the shift key and then unplugging the keyboard once again. The keyboard should now function as expected with the Caps Lock key giving capital letters.
How to fix reversed Caps Lock button on Mac?
Go to System Preferences > Keyboard and Mouse > Keyboard > Modifer Keys and reset the options to default.
do you have more questions about keyboard? check out our forum!